Walking Holiday, Walks in Powys, Wales
No crowds, no hassle, no pressure – that's walking in Mid-Wales!
The opportunities for walking from the Brandy house are endless. Take the long route into the village (about half an hour through ancient oak woods) or spend several days hiking. Together with several national trails within a day's walk (Glyndwr's Way, Kerry Ridgeway, Jack Mitton Way and Offa's Dyke) there are miles and miles of footpaths just waiting to be explored.  Few of the paths are way-marked and you do need to be able to read a map if you want to really discover the surrounding countryside.  You are unlikely to meet other walkers and will find the countryside quiet and unspoiled with abundant birds and other wildlife.
And if you do want to climb some of Wales' big peaks then it is quite possible to 'do' Snowdon in a day if you make an early start, Cader Idres is reachable to the north as are the Brecon Beacons to the south.
Walking friendly accommodation
Off road parking (if you are walking place to place then you are welcome to leave your car with us by prior arrangement)
Drying facilities for wet boots and clothes
Breakfasts, packed lunches and home-cooked evening meals all available to order.
We have extensive knowledge of local footpaths and are happy to help you plan your walking if you would like us to.
Portfolio of local routes that you can use to plan your walking and transpose to your own maps. You will need Explorer Maps 214 and if you wish to go further afield up on to the Offas Dyke then you will need 200 (Landranger Maps do not give enough detail and we would discourage you from using them)
We welcome pets by prior arrangement so no need to leave your dog at home
We can arrange for luggage ferries through a local taxi company if you are walking from place to place
We can cater for groups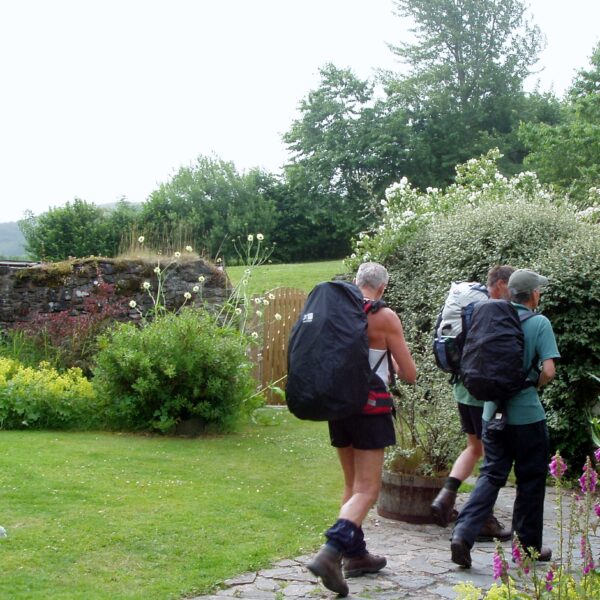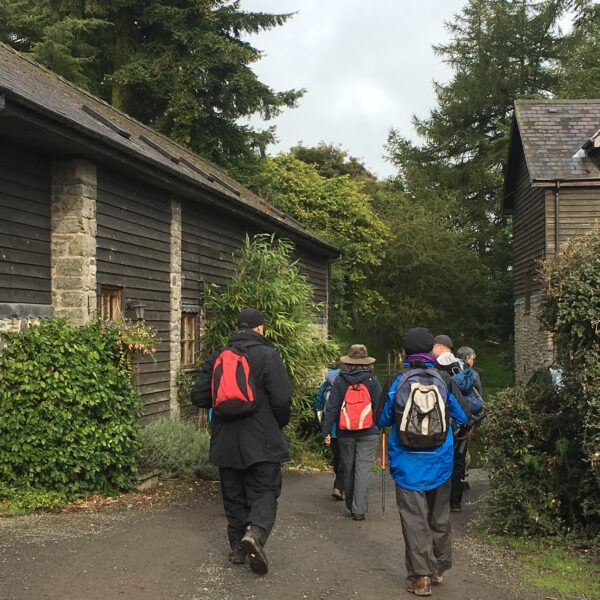 Either walk up onto Beacon Hill Crown Estate from our door step or stroll on into the village (5 minutes away) and explore the footpaths on the Shropshire side of the border.
Beacon Hill is a 5000 acre upland nature reserve and it is a special place indeed, with its open heather clad landscape, spectacular views, tranquillity and high bird and wildlife interest. (Birds include: nesting Wheatear, Meadow Pipit, Whinchat, Stonechat, Merlin, Red Grouse, Linnet, Buzzard, Peregrine and Raven. Hen Harrier and Red Kite are known to visit)  It is wild without being rugged so if you're confident about finding your own way, pick up a map, plan your route (we have a selection in our route portfolio to help you choose  and suggest that you transpose the routes to your own maps as they will be clearer to see)  and head off.
We have uploaded our route portfolio on to OSMaps for our guests to download if they so choose
And we have the Beguildy Community Trail (5 miles) Which is way marked and with a downloadable map and instructions only a mile from the Brandy House along the Glyndwrs Way.
If you wish to venture out in the car then Knighton is only 9 miles away where two national trails meet – the Offa's Dyke Path and Glyndwr's Way. There are opportunities for circular walks up onto the Offas Dyke and the Kinsey wood a popular area to walk.
The Offas Dyke centre, the mid way point along the Offas dyke national trail is worth a visit and has a great selection of maps and books and walks leaflets.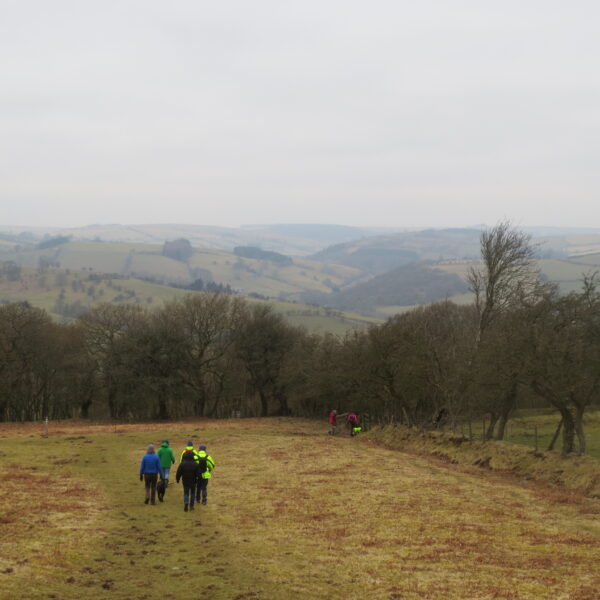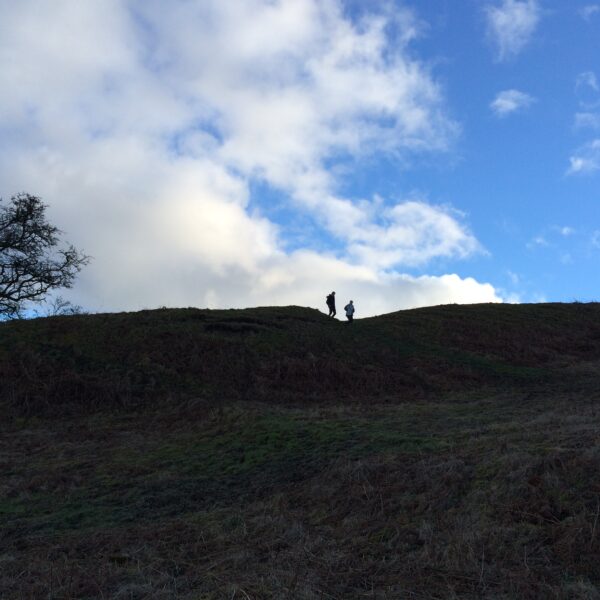 The Brandy House is right on the Glyndwrs way, as you descend from Beacon Hill the 130 mile route brings you past our yard on your way into the village, approx. 15 miles from Knighton. The majority of people walk the walk from south to north and we find that guests either stay with us as their first night or their second having spent the first in llangunllo.