Bring your horse to the Brandy House
The perfect place for both human and equine guests.
Whether you are interested in long-distance trail riding, TREC, endurance or simply exploring the beautiful countryside with your own horse, the Brandy House is the place to be.
For your horse
On-site DIY Livery
Light airy stables one group of 6 stables within American style steel frame building ; one group of 3 in traditional stone barn
Individual turnout paddocks (mixture of stock and electric fencing)
Hay included (local organic meadow hay)
Basic bed of wood pellets and Myscanthus included (additional bedding purchasable at cost)
Flexible yard routine; its your yard when you are here.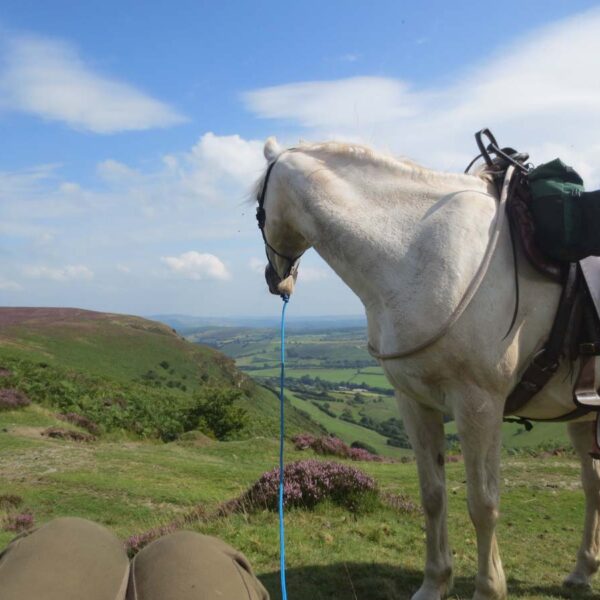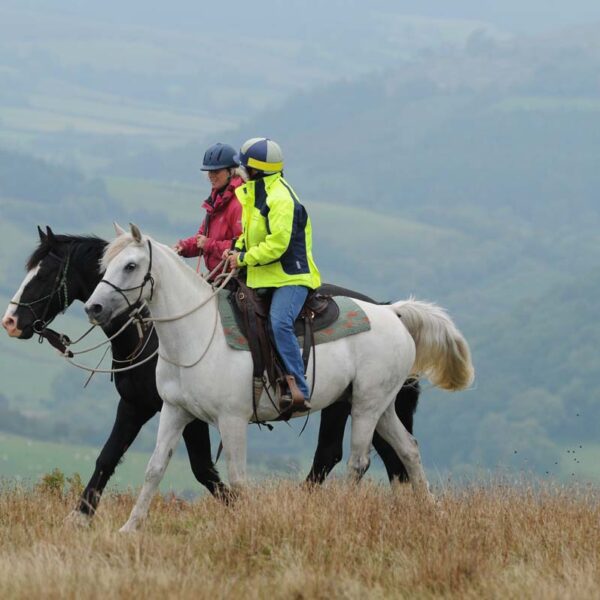 We know that some of you have a real sense of adventure and want to head off into the hills with nothing more than a map in your pocket and that some of you like the reassurance of a route to follow..
The question is … which are you?
Head off into the hills with nothing more than a map in your pocket
Pick one or our suggested routes to follow, mark your own map or download the gpx file onto Your own mapping app on your phone
2 traditional holiday cottages in wonderful old stone barn both with mature terraced gardens and option of their own wood fired hot tubs
3 camping PODs in beautifully landscaped gardens
1 vintage caravan glamp in private woodland garden
Off the beaten track
Welsh Hill Farm Country
Access from the doorstep to thousands of acres of Crown Estate nature reserve
Brilliant riding, walking and cycling country
Lots of info for non-riding members of your party to do.. all included in your online accommodation guide book
Dogs welcome
Pub within walking distance for drinking
Pub 2 miles away for eating