Cycling
We offer Cycle Friendly Accommodation on the Welsh borders with great XC riding on the doorstep and within easy reach of several world class mountain bike centres with freeride, downhill  and uplift facilities.  The area hosts  MTB enduro and the Autumn Epic, One of Britains' top rated Cycle Sportives. We boast fantastic countryside; it is said that Radnorshire has the highest UK density of trails and single track!  For the independent cyclist this is just a great place to base yourselves; you can ride out each day from the Brandy House to explore our fabulous local Mountain Bike Riding around Beacon Hill, Tylcau, Cilfaesty & The Kerry Ridgeway.
Cycling Facilities
Off road parking
Lockup and wash down facilities for your bike.
Breakfasts, packed lunches and home-cooked evening meals all available to order.
Extensive knowledge of local routes for the independent cyclist
Portfolio of local routes.
Local Knowledge, Advice & uplift booking service.
Bespoke planning service for place to place trail riding
XC guiding on the Radnorshire Hills (please contact us for rates)
We need to make you aware that parking is at your own risk. We are unable to take responsibility for your bikes, equipment, vehicles and/or trailers and their contents. We advise that you have your own insurance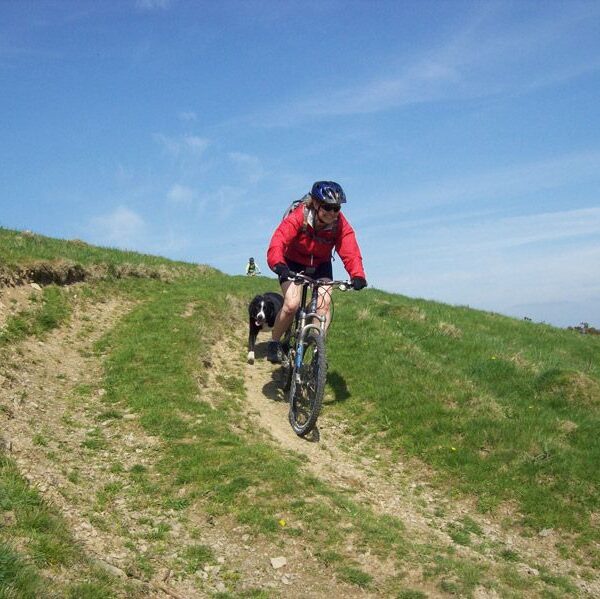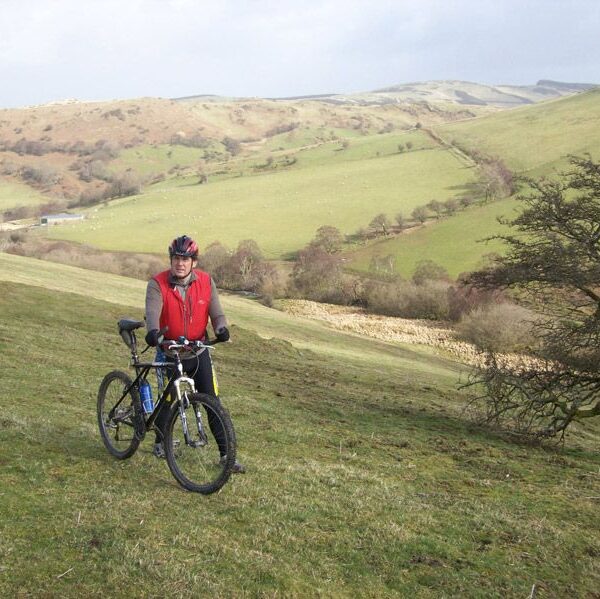 Ride out each day from the Brandy House to explore our  great local MTB  Riding. Either plan your own routes using our portfolio of ideas or employ the services of a local guide to show you the best the area has to offer.
Our route portfolio contains off road routes for you to copy onto your own maps ranging from 5 to 25 miles and and if you want to ride further we can help you plan that too.
We suggest that you transpose the routes to your own maps as they will be clearer to see.
Routes are uploaded onto OSmaps
You will need Explorer Maps (214 and if you wish to go further afield up on to the Offas Dyke then you will need 200 (Landranger Maps do not give enough detail and we would discourage you from using them)
Just south of us you will find the delights of the Radnor Forest …….. And then there are the famous Mach Trails in the foothills of the Cambrian Mountains. They vary in difficulty and offer everything from fast but not technical to steep and rocky for the advanced rider.  …. and of course there are the way-marked routes on the Long Mynd in Shropshire and the purpose built Elan Valley Trail near Rhayader ideal for children and families.
The epic 100mile trans Cambrian trail starts in Knighton and passes within a couple of miles of the Brandy House.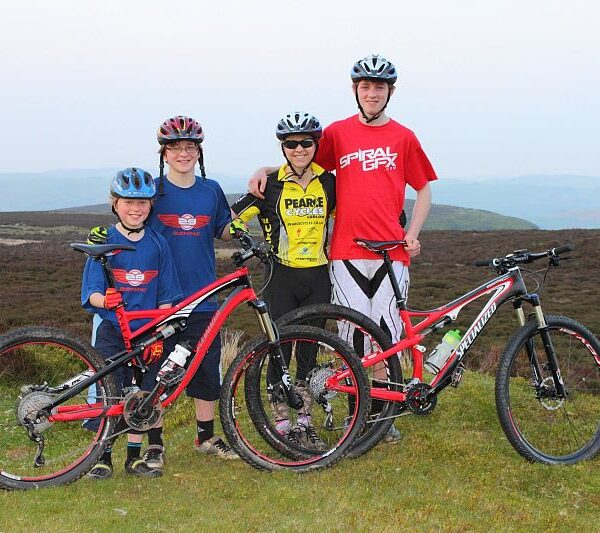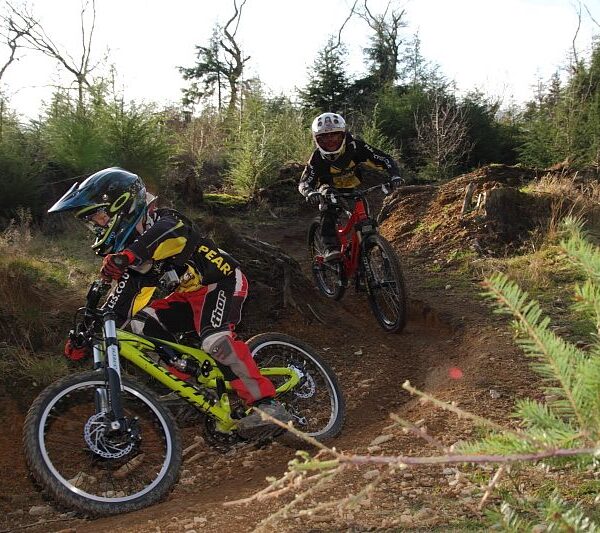 For those of you looking for extreme, freeride, pump and jump trails and uplifts, then within 11/2 hours you will find a variety of exceptional Mountain Bike Centres…. you could do a different one each day!
Although we don't ride ourselves we know someone who does! .. So we can offer you local knowledge and advice together with an uplift booking service.  If you are not familiar with the ins and outs of our local MTB Centres then please ask for our advisory service when booking your accommodation.
Mountain Bike Centres all within 1 & 1/2  hours from brandy House
Nant y Arian MTB Centre  to the West with its stunning high level wilderness riding
Wales' Mountain biking Mecca of Coed y brenin to the North
Hopton, Bringewood and Bucknell to the East offer the seasoned mountain biker both cross country trails and downhill tracks.  You can pushup any time and at weekends Pearce Cycle uplifts rotate each site together with  Rhyd-y-Felin (Bala)
The freeride-downhill Revolution Bike Park with public uplifts at the weekend, as well as private uplifts during the week to the North.
Coed LLandegla with its mountain biking trails suitable for beginners and family groups; more challenging routes for experienced bikers;  and extreme, freeride, pump and jump trails for extreme level riders.