Routes and Maps
Bring your horse on holiday to the Brandy House and enjoy mile after mile of mapped routes
Bring you own horse on holiday and discover real hidden gems of beautiful countryside that are often un-way marked and off the beaten track route finding in these parts can be interesting. If you enjoy the challenge of route finding, are happy with a map and compass, then ride self-guided with routes from our portfolio or plan your own routes to discover these parts for yourself.
We use OS explorer maps 1:25,000 scale and would not recommend riding in the area with anything less.
Brandy house grid reference SO 172807
Explorer 214 Llanidoes & Newtown.
Explorer 201 Knighton & Presteigne. (If you wish to ride further afield and up onto the Offa's Dyke)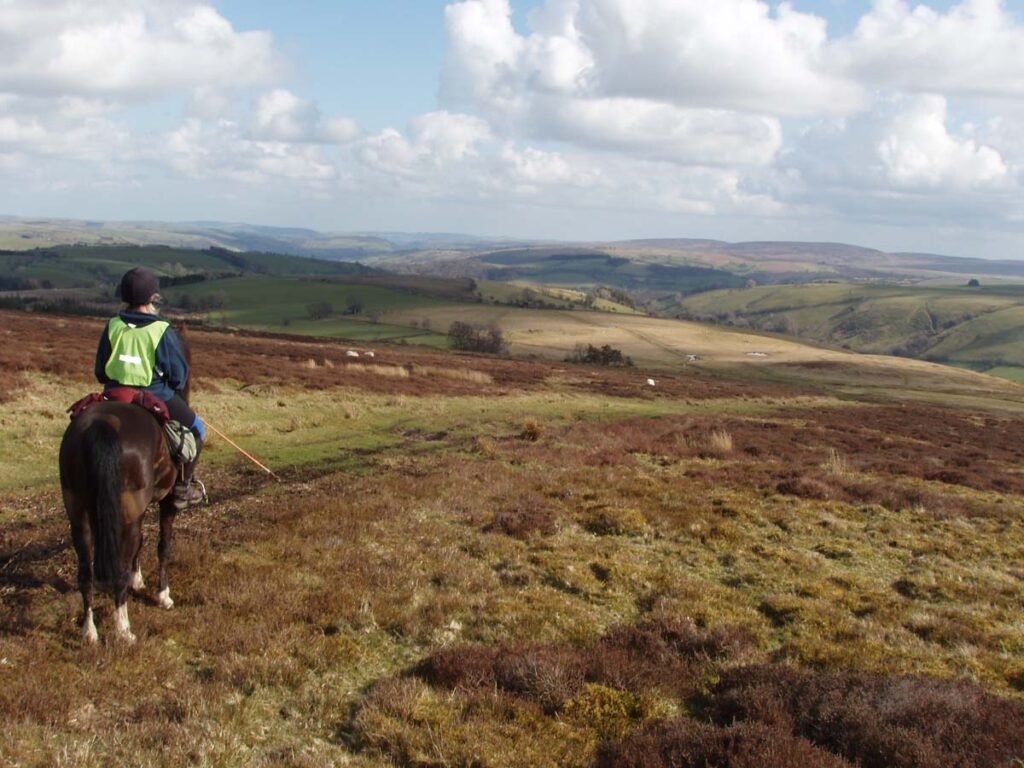 If map reading isn't your thing then why not think about riding with one of us. We know the country well and can share with you some of our great riding through our guided service (subject to availability) which enables you to enjoy the riding without the worry of finding your way! We also then have the flexibility of taking you on routes that we don't give our self-guided guests as they are simply too difficult to find and rely on local knowledge.