Events
We host a variety of events at the Brandy House and there is lots going on in the area too.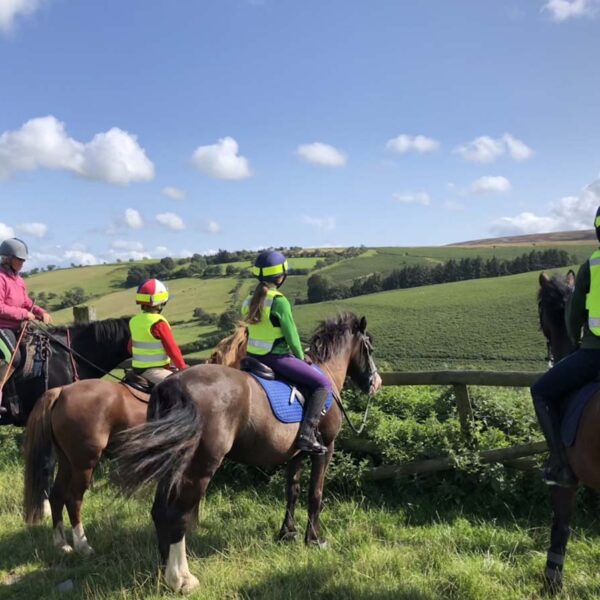 Clinics groups and courses
We host for a variety of trainers and instructors so check out our schedule of events. Guests are welcome to use our facilities to arrange their own private instruction at the Brandy House bringing their own instructor with them……just get in touch for rates etc
DIY livery on site
Variety of accommodation on site
30 X 40 Arena
The Barn Room – Learning environment
World class trail riding opportunities
We can accommodate upto 9 horses and are available as a venue for private groups, clubs or clinics. Please contact us to discuss your requirements.
We also host various horsemanship clinics ourselves throughout the year, please keep an eye on our social media for information.
Great place Really enjoyed our stay here. We stayed in the glamping caravan and it was cosy with great views, set aside in its own little area. The owner we spoke to was friendly and helpful everytime we saw him. The firepit was a welcome touch in the chilly evenings, with the firewood topped up daily, with a decent range of size pieces to have a good evening fire. This cost extra but was well worth it. There are great walks starting literally from the site itself and there is a pub about 200 yards away that was warm and friendly. All in all, a great place to stay.
Excellent stay , very clean, wonderful atmoshere. Beautiful views. Peaceful place to stay right on the Glyndwr's way. Wonderful atmosphere. Very friendly and helpful hosts, and friendly guests. The Sycamore pod was cosy, warm and has a lovely decking area to sit and watch the ponies, listen to the birds, and watch the clear skies at night. Pod was very clean and sanitised. Eco toilet is very clean and near to the pods. The Radnorshire Arms , Beguildy serves excellent food and drinks. Dogs welcome outside itn the garden. The Wharf Inn at Felindre is a friendly local, 5 minutes walk , and has a large garden. Dogs welcome inside as well. Will be looking forward to returning for another visit to Brandy House Farm. Highly recommended.
emmalouise2018
01/10/2020
A very special place We were a group of 5 girlfriends with our ponies and stayed 3 nights self catering in one of the cottages. What an idyllic location, a beautiful tanquil hideaway with an interesting choice of glamping pods, stone barn conversions, farmhouse etc all thoughtfully laid out amongst lovely gardens. Our horses seemed very settled too, they were well catered for with stables and paddock options and unlimited good quality hay. Medina and Richard are fabulous hosts, very welcoming, happy to share local knowledge, nothing is too much trouble. This is an ideal location for a horsey holiday with miles of off road riding literally on the door step!
Simplicity, peace and beautiful countryside, with touches of luxury The situation is so lovely, half way up a hillside overlooking a beautiful valley. Total peace and quiet. The camping pods are cosy, and you can get breakfast delivered and light a fire in the evening. (They have Holiday cottages too.) Walking absolutely brilliant, from the doorstep. All simple, super-clean and well thought-out, with friendly hosts. Pub and excellent village shop 2 miles away in Beguildy. You can book an excellent taxi service from Knighton if you need it. I was very sorry to leave!
Mini Trip Stayed on this lovely farm for two nights August 8th-10th in The Willow Pod. My two children enjoyed the novelty factor of this accommodation which was lovely & plenty of room. Two fold down beds & two sofa beds for the kids comfy enough. Nice area to sit outside in too with a fire bin & wood provided at cost but you get plenty of wood for the money paid. Very friendly owners,nice & safe for the kids to play round the pod. Free WiFi on the bench. Really enjoyable couple of days would definitely return.
Fantastic relaxing stay. Stayed in the Barn End self catering cottage, with my partner & dog, and brought my horse too. Brandy House Farm has recently opened up after the COVID lockdown and the hygiene and safety measures in place were excellent, in the cottage and around the whole facility. Felt very clean and safe without affecting our stay at all. The cottage is lovely and we particularly enjoyed the beautiful relaxing garden. The countryside around the Brandy House is stunning and we enjoyed 4 days of off-road riding/walking. Thoroughly recommend.
Fabulous place, excellent hospitality I stayed at the B&B one night while walking Glyndwr's Way in 2019 and loved it! Absolute 5 star place. In fact, I loved it so much that I booked it again in 2020. Sadly, the Corona virus had other plans for us all. Even though the cancellation policy called for a non-refundable £10 (which is fair), the proprietors were nice enough to forgo it. That just a testament to their spirit of good hospitality. I hope to go back and thank them for that in person in 2021.
ramblingwhiterose
26/10/2019
Day 1 Glyndwr's Way A welcome sight at the end of the first day and downhill too. We took the b and b option and this was a lovely private ensuite room in the farmhouse. There are other accommodation options. Provided with welcoming cake and tea - I ate both pieces of cake - expanding waistline again. We stayed on an evening when meals were not provided at the farmhouse, but we were taken to the friendly Radnorshire Arms, where we had a tasty meal at an unbelievable price. An excellent breakfast was provided by Richard and it was interesting to hear about the diversity at Brandy Farmhouse and all that entailed. Thank you
High standard and peaceful location we rented (me, my Mum and my Husband) booked a self catering cottage for a week. the standard of the cottage is very high every thing we need was on hand. the icing on the cake has to be the Hot tub which is prepared for you by Richard and then you fire it up yourself on subsequent days. It was just glorious to sit in hot water and look at the surrounding country side, it was even great in the rain! The location is great for walking and visiting nearby places. there is a pub in the village open in the evenings (no food) but there is a lovely pub Radnorshire Arms not far away which does excellent food if you don't feel like cooking. Your hosts Medina and Richard are very welcoming and happy to help. They also cater for people who like taking their horses on holiday.
Outstanding B&B on Glyndwr's Way! Absolutely superb! We stayed whilst walking Glyndwr's Way and this was a perfect oasis at the end of a long hilly day trekking! Friendliest helpful service, wonderful comfortable stylish accommodation and the most delicious gorgeous homemade food! Offered cake on arrival then a 3 course dinner! I am vegan and had wonderful pea & mint soup with warm homemade bread for starter, three bean casserole and sides for main, then fresh fruit salad and vegan coconut yoghurt for dessert; my husband loved his creamy chicken dish too. Lovely breakfasts and excellent accommodation. Also super-impressed by the recycling/environmental ethics and values of the owners, even using environmentally friendly detergents, washing up liquid etc. Cannot recommend highly enough!