Cross Wales Expedition
Up until 2020 we rode a 6 day route (or 11 for folks who wanted to ride there and back!) We hope to be able to offer this ride again post COVID 19
Up until 2020 we rode a 6 day route (or 11 for folks who wanted to ride there and back!)
We hope to be able to offer this ride again post COVID 19.  The route will need reviewing when we can re-open as at the moment we do not know what the accommodation situation will be along the trail .. If you would like to ride across wales in the future please let us know and we will keep you informed of progress as and when we are able to re-offer the route.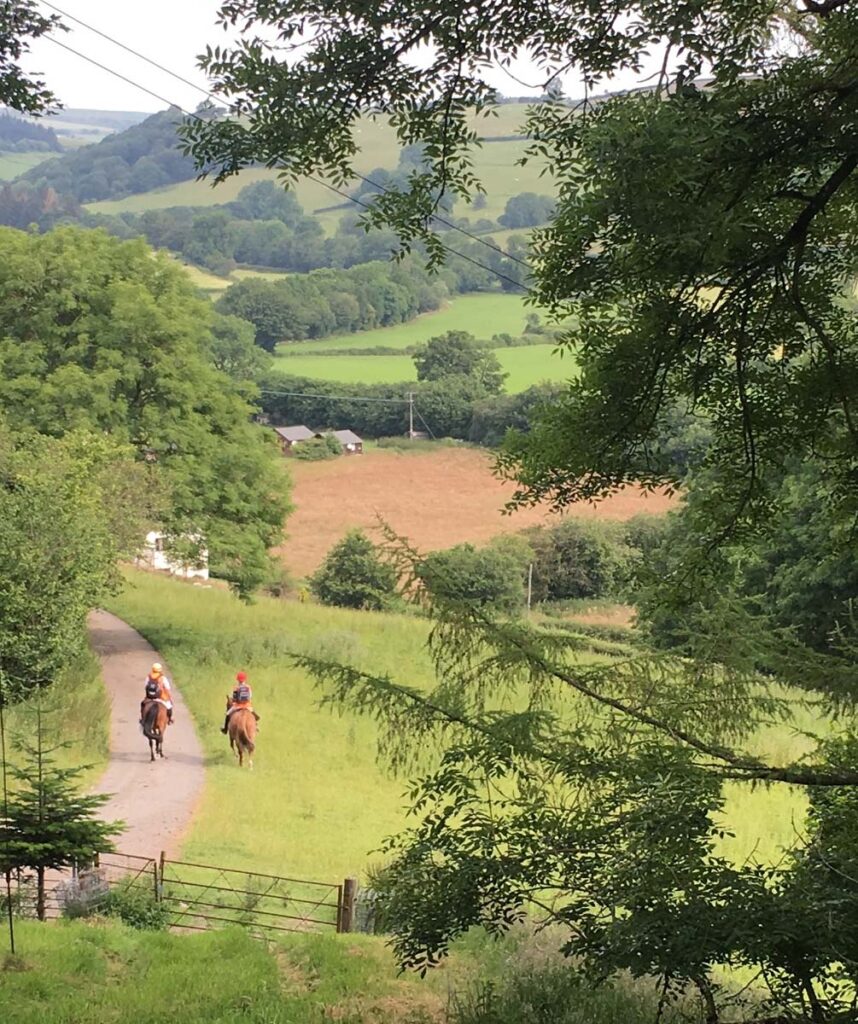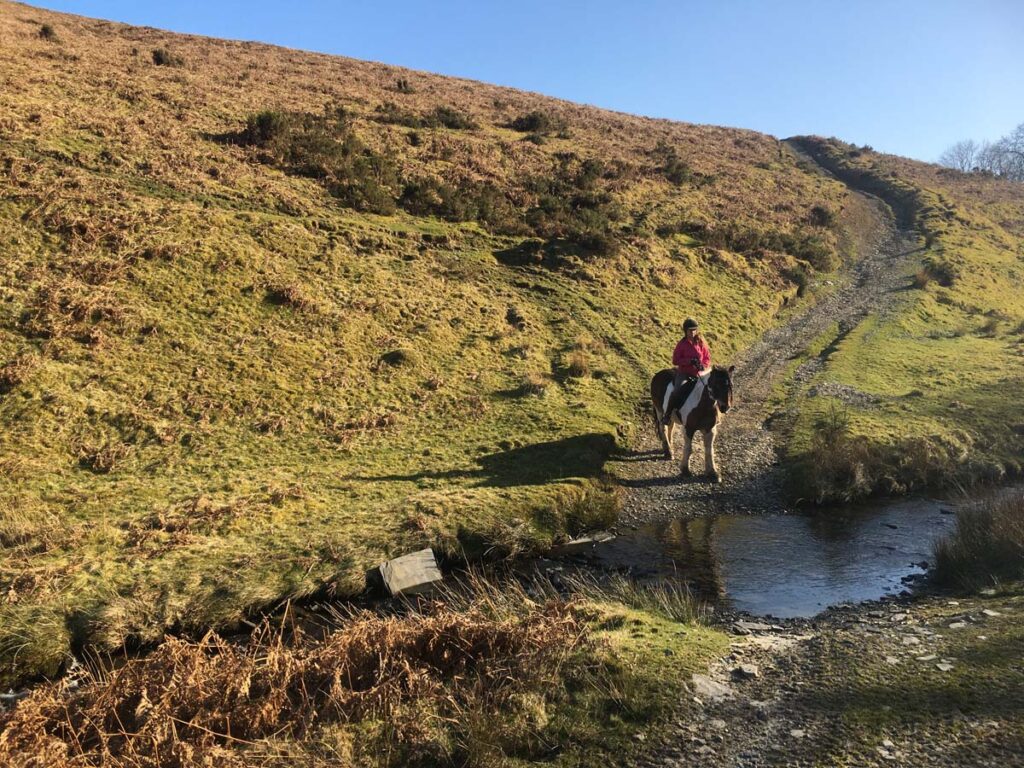 Bring your horse on holiday with Your Horse Adventures with hundreds of miles of mapped routes with supporting route descriptions
Bring you own horse on holiday and discover real hidden gems of beautiful countryside that are often un-way marked and off the beaten track route finding in these parts can be interesting. If you enjoy the challenge of route finding, are happy with a map and compass, then ride self-guided with our maps and descriptions to discover these parts for yourself.
Ride the Welsh Hills that are hidden between Snowdonia to the North and the Brecon Beacons to the South; The hills of Radnorshire where you will find world class riding over fabulous remote countryside.

Old drover's trails criss-cross these magical hills giving way to amazing open country riding with minimal road work; hills at their best; wild without being rugged, steep here and there but with the reward of being flat topped with wonderful grassy paths.  This little-known part of wales with its array of bridlepaths, open moorland and old drover's trails is a trail rider's paradise.